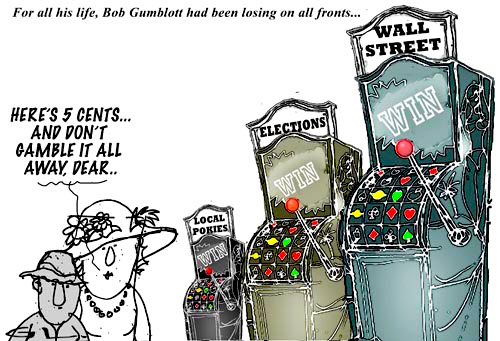 gamble...
The money laundry: Pubs and clubs the next frontier for crime
Over five years, a single young woman put $38 million in dirty money through the pokies. But she wasn't doing this in the glitz of a casino, she was visiting your neighbourhood club.
By Nick McKenzie and Joel Tozer
In August last year, amid a cacophony of flashing, whirring poker machines in a NSW club, a 33-year-old Sydney woman got to work. Gambling was not the Vietnamese-born woman's primary business, nor was it her hobby. Rather, she was in the business of cleaning dirty money. Millions and millions of dollars of it.