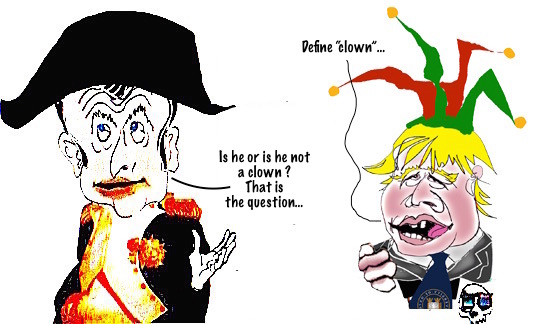 questionA UK government minister has blamed the "pantomime season" and upcoming French election for "unhelpful" remarks allegedly made by President Emmanuel Macron about the British prime minister.
According to the weekly satirical newspaper Le Canard Enchaîné, President Macron recently called Boris Johnson "a clown" and a "proud knucklehead".
"I think we are in pantomime season, aren't we, and there is a French election coming. It is a pretty unhelpful word. Of course, the prime minister is not a clown, he is the elected prime minister of this country with a very big mandate, leading this country through a pandemic," Science Minister George Freeman told Sky News.