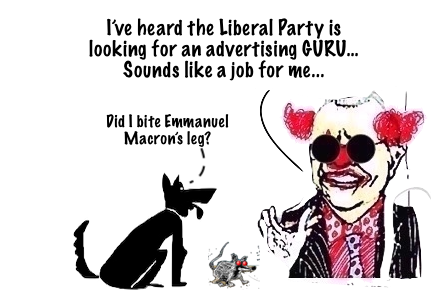 Sky News host Andrew Bolt says the Liberal Party need to reinvent themselves into "the party of the battlers" and "common sense".
"See the Liberals are no longer the party of the rich. That's Labor and the climate independents. They're the ones who can afford crazy green policies," he said. "The Liberals now are the party of the battlers, in the outer suburbs and towns. "So, reinvent yourself, guys, into the party of the battlers, the party of common sense, not of climate hysterics."
https://www.youtube.com/watch?v=ke0snNtX5nI
MAY ANDREW BOLT'S HOUSE BE FLOODED OR BURNT DOWN IN THE NEXT AUSSIE CATASTROPHE....
Meanwhile: