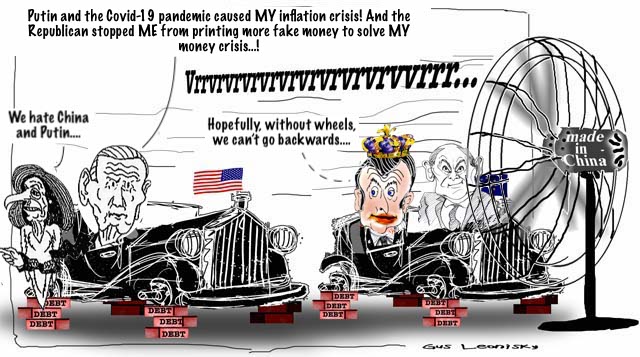 US President Joe Biden has pushed back against criticism that excessive government spending on his watch has contributed to the US inflation crisis, furiously denying that he has been fiscally reckless and blaming Republicans for obstructing him from curbing runaway prices. 
"I don't want to hear any more of these lies about reckless spending," Biden shouted on Tuesday at the AFL-CIO's convention in Philadelphia. "We're changing people's lives."
The president argued that in contrast to his predecessor, Donald Trump, he has reduced federal budget deficits. In fact, he claimed to have achieved the largest deficit cut on record, a targeted $1.6 trillion in the government's current fiscal year after paring $350 billion in his first budget.