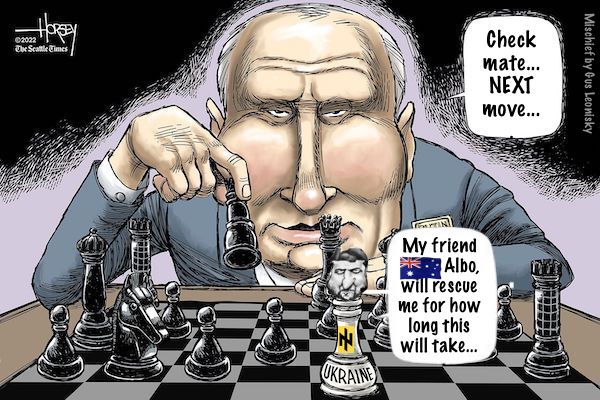 When the Russian invasion of Ukraine started on February 24, Australian embassy staffer Nadia Teriokhina had one thought on her mind: She didn't want to get trapped behind enemy lines.
She told Anthony Albanese she counted herself among the lucky ones.
Hundreds were massacred in Bucha, outside of Kyiv, and about 10 minutes from her home in Irpin, including women and children.
Some women were raped before they were killed.
"We didn't know what to do, how to behave or where to run," she said.
"I said to my husband, 'I just don't want to be in the occupied territory,' so we went to Kyiv."
Ukrainian tanks were headed in the opposite direction as they fled.