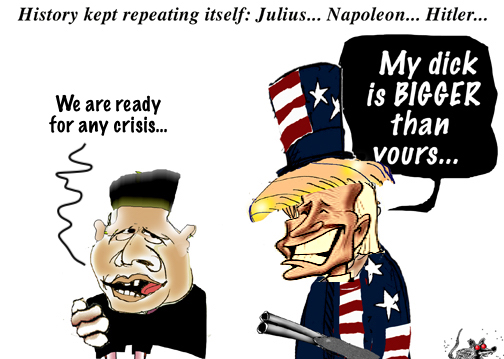 DPRK leader Kim Jong-un announced on Thursday that Pyongyang's "nuclear war deterrent" was "fully ready" to respond to threats. Such saber-rattling is nothing new from Kim, but it does come after a slew of artillery and missile tests.
In a speech marking the 69th anniversary of the armistice that halted the 1950-1953 Korean War, Kim accused South Korea of pursuing "suicidal" confrontation against North Korea in a bid to deepen ties with "the US imperialists," according to a transcript from the Korean Central News Agency.
"Our armed forces are now fully prepared to cope with any sort of crisis, and our state's nuclear war deterrent is also fully ready to demonstrate its absolute power accurately and promptly true to its mission," Kim declared.