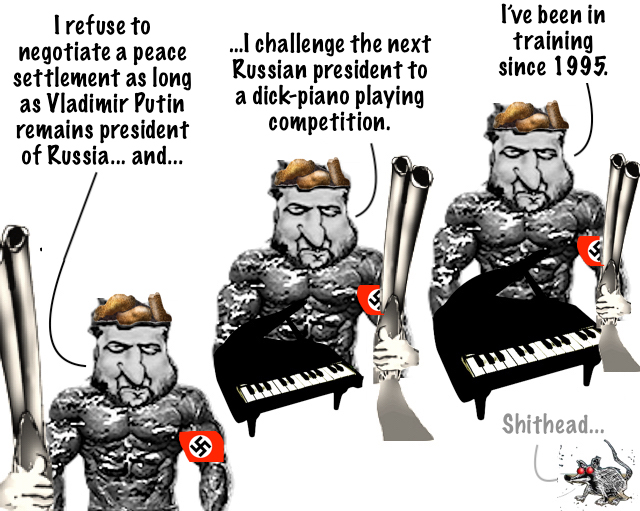 Ukrainian President Vladimir Zelensky has refused to negotiate a peace settlement as long as Vladimir Putin remains president of Russia, issuing a regime change demand via his official Telegram channel on Friday. 
Claiming he had "always offered Russia coexistence on equal, honest, dignified and fair terms," Zelensky blamed Russia for the failure of negotiations, insisting that it was "obvious this is impossible with this Russian president." 
"We are ready for a dialogue with Russia, but already with another president of Russia," he wrote. Unlike the majority of his Telegram posts, this one was written only in Ukrainian, without an accompanying English translation.