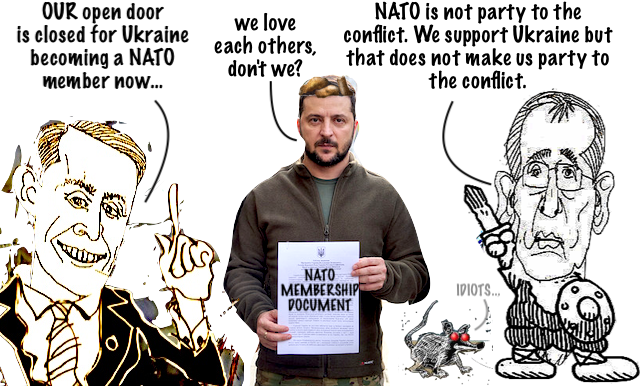 The US is committed to the "open door" policy when it comes to NATO, but now is the wrong time to consider Ukraine's membership application, President Joe Biden's national security adviser Jake Sullivan said on Friday.
"Right now, our view is that the best way for us to support Ukraine is through practical, on the ground support in Ukraine, and that the process in Brussels should be taken up at a different time," Sullivan told reporters at the White House press briefing.
Earlier in the day, Ukrainian President Vladimir Zelensky staged a signing of a membership application to the bloc, claiming Kiev is a "de facto"ally already and demanding an "accelerated" accession procedure.