Apologies for not posting. Too busy eating. Right now I'm in Paris, so mostly eating pastries and butter. Last week we were in Saigon, which also has pastries, but a more challenging array of proteins. One wet market I passed through featured live, skinned toads.
Jane organised a food tour for me with the girls from XO Tours and I'd happily recommend it, unless you get nervous on a scooter in murderous traffic. It was a fun night with about 20 of us tooling around the various distracts necking Vietnamese BBQ and seafood.
My driver/guide was Ngoc, here.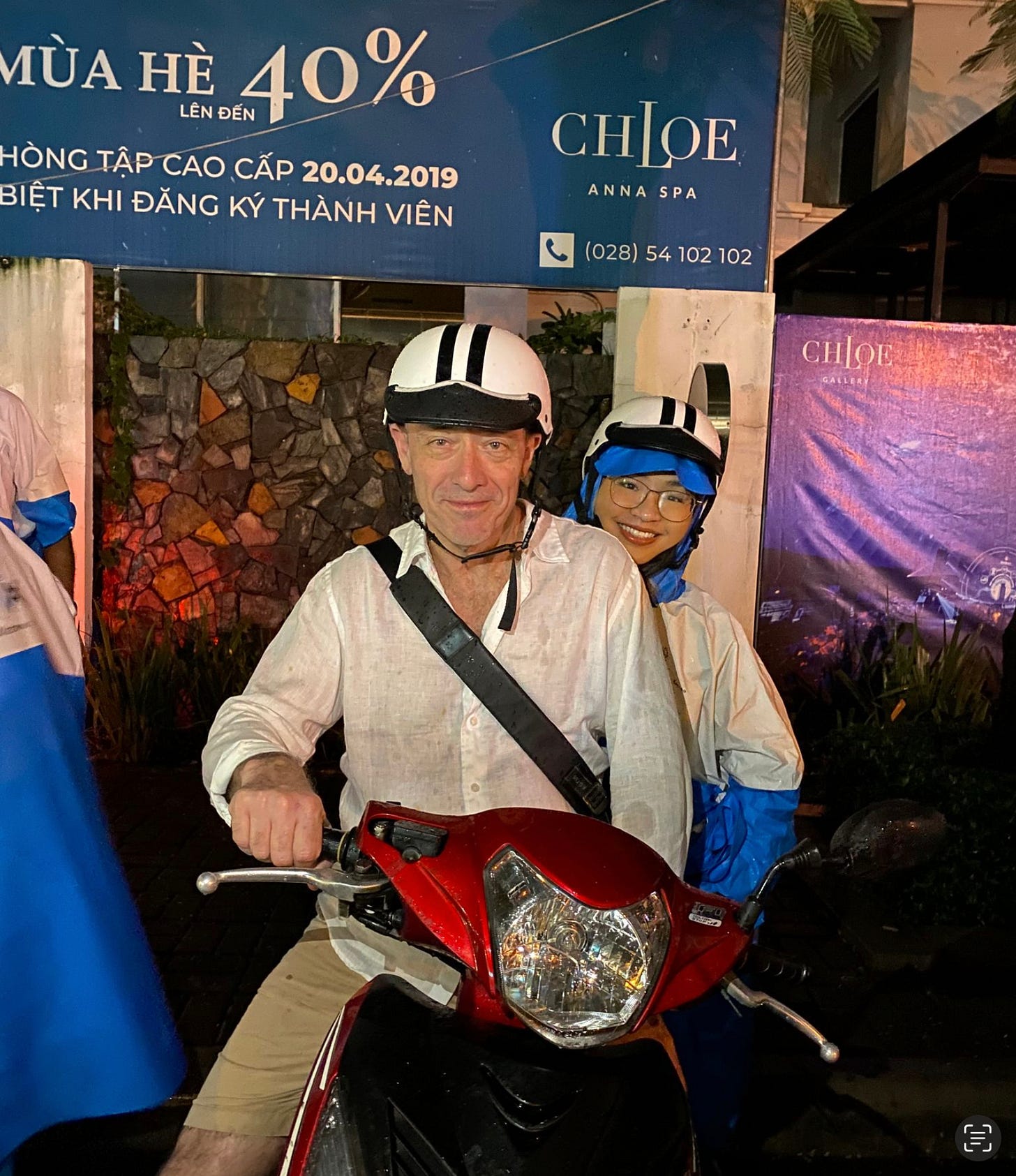 Jane came along for the first stop, but she didn't share my appetite for hair raising scooter antics in horizontal monsoon rain, so I finished the tour on my own. Had a great time.