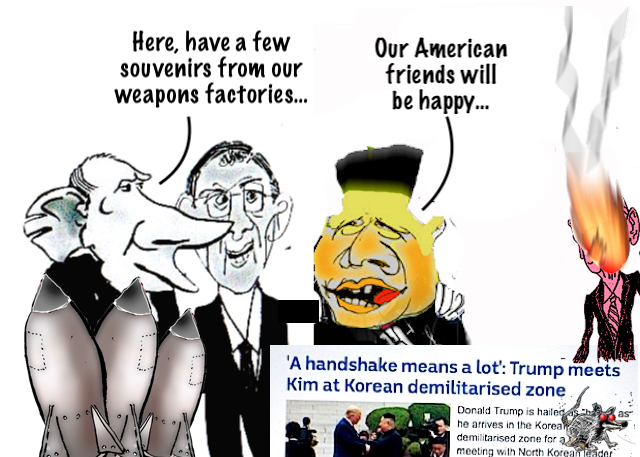 North Korean leader Kim Jong-un has received five kamikaze-drones and a Geran-25 surveillance drone from the governor of Russia's Primorsky Region, Oleg Kozhemyako, the local administration has said.
The gifts to the North Korean leader, who was on the sixth and final day of his visit to the country, also included a full set of body armor for assault operations, the press-service of the Primorsky Region revealed on Sunday. The state-of-the-art gear provides protection to the chest, shoulders, throat and groin, while being "much lighter than any known counterparts," it added.
The gifts were handed to Kim as he and Kozhemyako visited the Far East Street Exhibition on Russky Island in Vladivostok to inspect the hardware being produced in Primorsky Region for the needs of Russia's military operation in Ukraine.