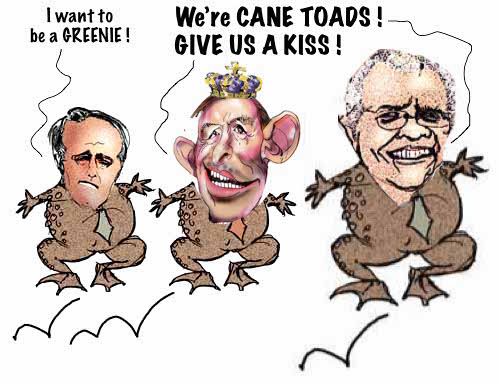 cane toads
 Former prime minister Malcolm Turnbull says the NSW government has capitulated to a "ferocious campaign" from the media after his appointment to a clean energy board was overturned.
Last week, NSW Environment Minister Matt Kean had backed Mr Turnbull to lead the Net Zero Emissions and Clean Economy board, adding he was a great friend.
On Tuesday morning, however, Mr Kean released a statement saying Mr Turnbull could "distract" from the board's goal of creating jobs in low carbon industries and reducing state emissions while growing the economy.