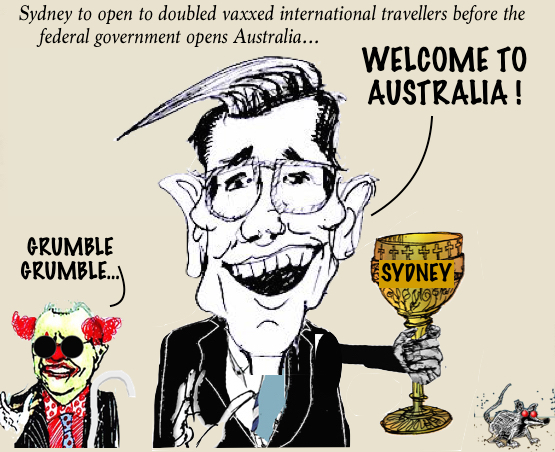 nsw
The federal opposition likes to deride Scott Morrison as the Prime Minister for New South Wales.
But with a new leader in that state it's increasing clear that it's not the opposition causing him headaches but a man fast earning a reputation as the Premier of Australia, Dominic Perrottet.
Perrottet's decision to throw open the international border was done in a way that left Morrison on the political back foot and his office scrambling to catch up.
It brings with it a fundamental change to Australia's response to the deadly global pandemic. 
And in doing so, the NSW Premier managed to sideline a Prime Minister who's spent the last 18 months eager to announce any major change to Australia's handling of COVID-19.