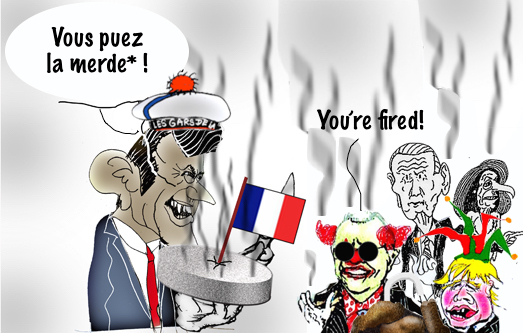 macroniteEmmanuel Macron's road to the presidency may explain his blunt approach to international diplomacy
To anyone else, it might have been a simple photo op with the US President. But to Emmanuel Macron, it was a political opportunity.
Sitting across from Donald Trump, a man defined by chaos and bluster, the French President made a strategic calculation, one he hoped would earn him respect.
With the eyes of the world on the two newly minted presidents in 2017, Macron gripped the ex-Apprentice star's hands for several seconds, so tightly that his knuckles turned white.