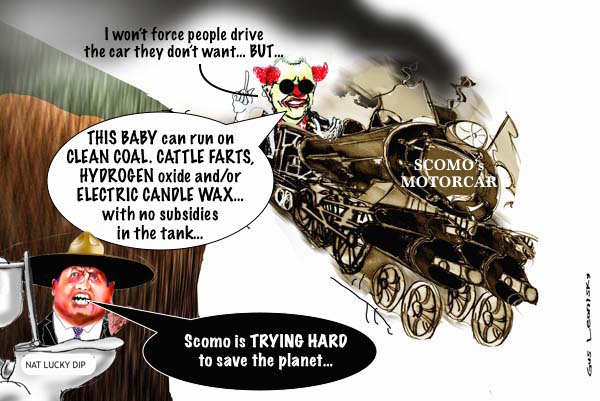 ev...
Electric vehicle groups have lashed out at the federal government's long-awaited future fuels policy, labelling the proposal a "fizzer".
Prime Minister Scott Morrison will unveil the government's electric vehicle strategy later on Tuesday, which will aim to put 1.7 million zero-emission vehicles on the road by 2030.
The abrupt backflip comes after the Prime Minister derided electric vehicles in the lead-up to the last federal election as "ending the weekend".
As part of the $500 million Future Fuels strategy, the government anticipates $250 million will be used to build charging stations and commercial fleets.