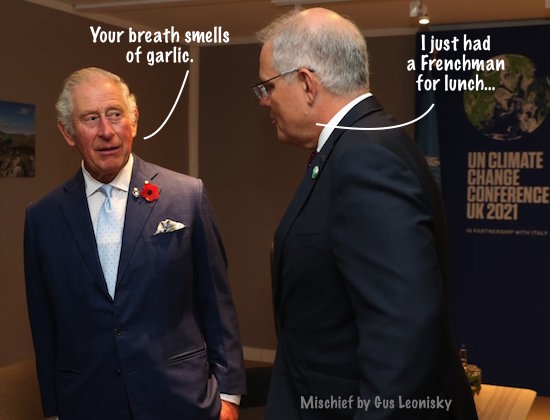 garlic
Beyond its efforts to frustrate action at the Glasgow climate summit, Australia has been using international forums to ensure there will still be foreign funding for fossil fuel projects.
Australia's climate change interference
By Mike Seccombe.
Call it by its proper name: methane. It is the stuff that fuels our gas stoves and much else, often under the non-threatening euphemism natural gas, although it is no more or less natural than coal and it is a far bigger threat to the world's climate than we long appreciated.
There is now two-and-a-half times as much methane in the Earth's air as there was in pre-industrial times, and while it has a far shorter life in the atmosphere than carbon dioxide, over 20 years its global warming potential is 86 times greater.