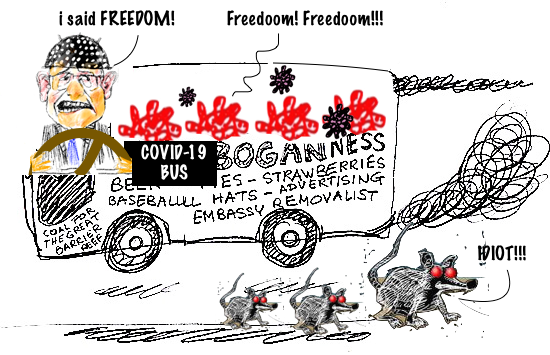 idiot
Australia's journey through Omicron is like the bus tour from hell. Steering awry, seat belts forgotten or not working, and the driver's patter wearing thin with stressed passengers.
Eventually we'll see the back of the boggy ground on this outback track. But in worse shape and at higher cost than the Morrison government was suggesting only weeks ago.
"Omicron is a gear change and we have to push through," Prime Minister Scott Morrison said on Monday. "You have two choices here: you can push through or you can lock down. We're for pushing through."