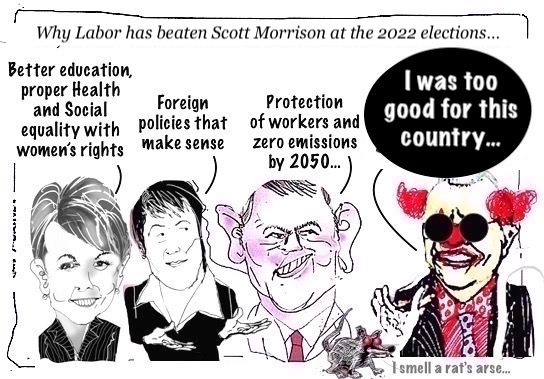 Australian politics has experienced a seismic and profound shift.
Scott Morrison's prime ministership is over on the back of a female independent climate revolt. It's the women, stupid.
The Liberal Party has been smashed by a sea of teal women.
Liberal Senator Simon Birmingham told the ABC that gender was "clearly a factor" in the election result. Former Liberal minister Julie Bishop said independents appealed to people who felt that the moderates within the Liberal Party were not being heard in a government that was led by "Scott Morrison and Barnaby Joyce".
The Coalition's own tracking polls said Morrison was unpopular with women. In fact, it was lethal.