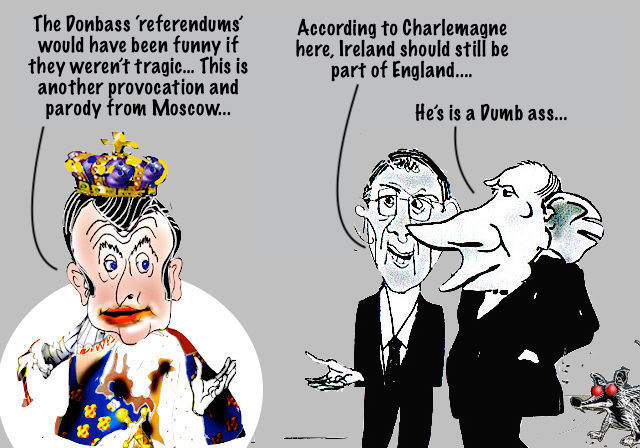 French President Emmanuel Macron has described the upcoming Donbass votes on whether to join Russia as "another provocation" of Moscow's and said that this "parody" on democracy might be funny if it weren't tragic.
The French leader was speaking to journalists on Tuesday, on the sidelines of the UN General Assembly, soon after the Donetsk and Lugansk People's Republics, as well as Zaporozhye and Kherson Regions, announced that they would hold a vote on joining Russia on September 23-27.
In Macron's opinion, holding referendums in a region "that has been bombed, where people have had to flee" is a "signature of cynicism."
"If it weren't tragic, we could laugh about it," Macron said.