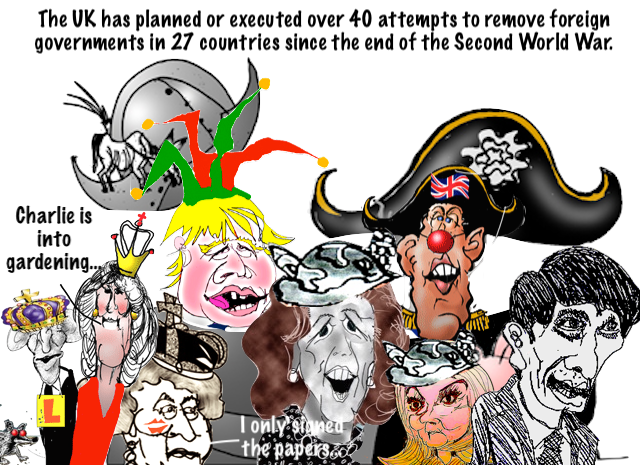 Probably the most well-known coup staged by British intelligence since 1945 was the overthrow of Iran's democratically-elected government in 1953 – an operation planned with the CIA. But the UK has been involved in at least 41 other attempts to overthrow governments since the end of the Second World War. 
These have ranged from intelligence-led to military-led operations, both overt and covert, with some being successful from Whitehall's standpoint, while many have failed to achieve their objectives. 
Many remain little known, while others are shrouded in secrecy, with only a few details having emerged.