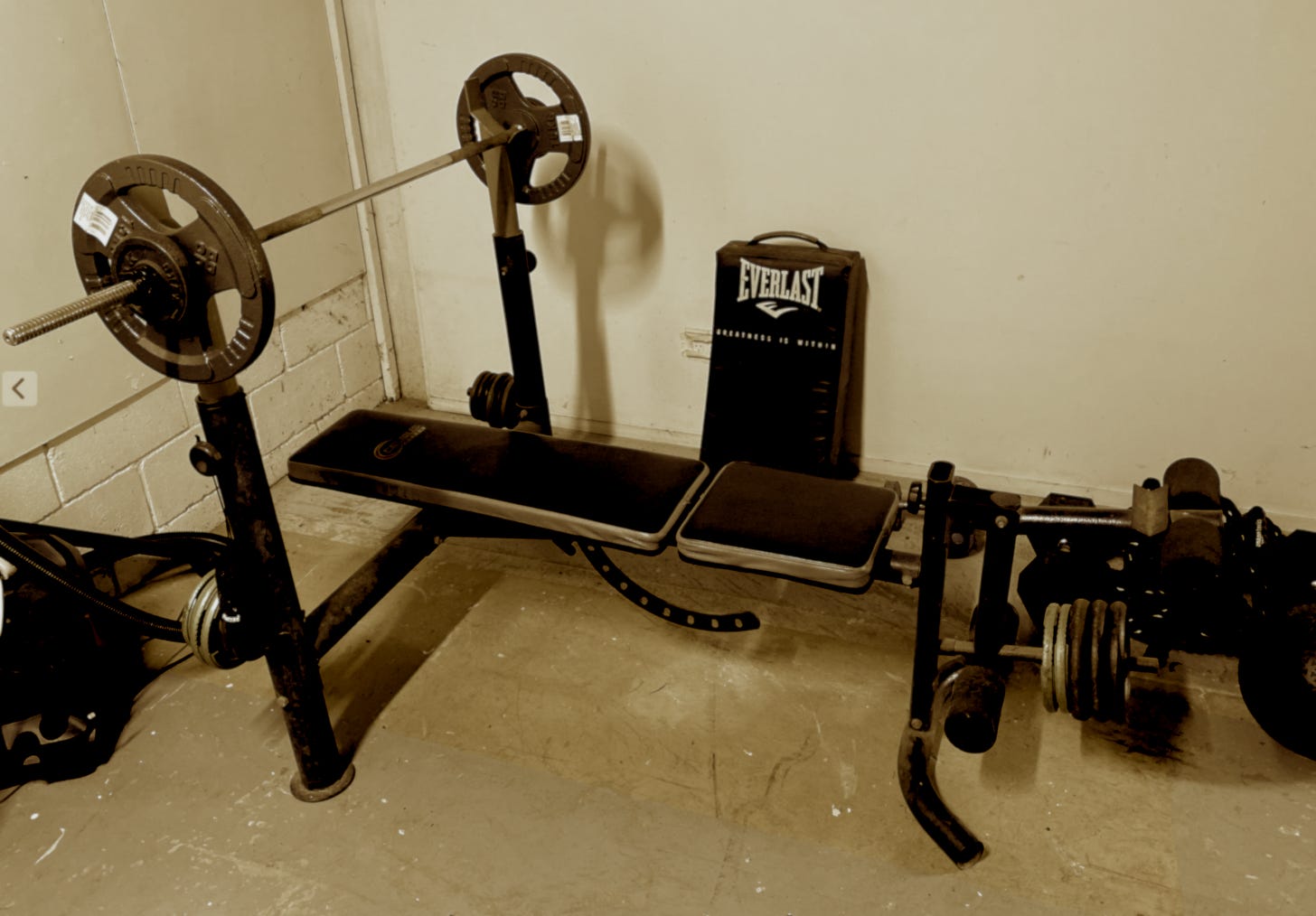 Yesterday I donated my terrible old bench to a dad and his son who were wandering around Rebel Sports thinking about buying some weightlifting gear. I've had this thing for nearly 20 years. Bought it a long time before I got serious about strength training, and I'd been meaning to throw it out in the next hard rubbish pickup.
I was in Rebel to get some gloves for Jane when I heard them talking about dropping good money on crap equipment. I introduced myself and offered to give them my old crap equipment for free. I threw in a bunch of standard plates, a barbell and some dummies. What dad wouldn't jump at that!
So now my old bench is gone. I have space for the really nice Verve squat rack I've been sussing out. And some kid is getting an early start in life Under the Iron. It was a good day all around.