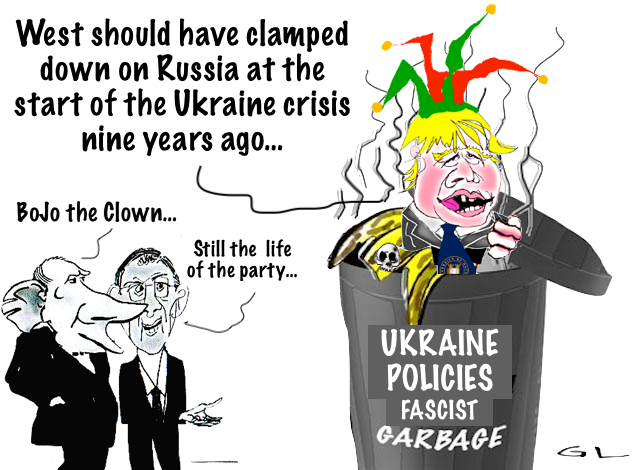 The West should have clamped down on Russia at the start of the Ukraine crisis nine years ago rather than waiting for large-scale hostilities to break out in 2022, former British Prime Minister Boris Johnson claimed on Thursday.
Speaking to Ukraine's Rada TV Channel, Johnson said such a punishment "would have been serious, but we did nothing," referring to the 2014 events in Donbass and Crimea.
At the time, a Western-backed coup in Kiev prompted a popular revolt in eastern Ukraine and led to the Crimean peninsula seceding from Ukraine and voting to join Russia.