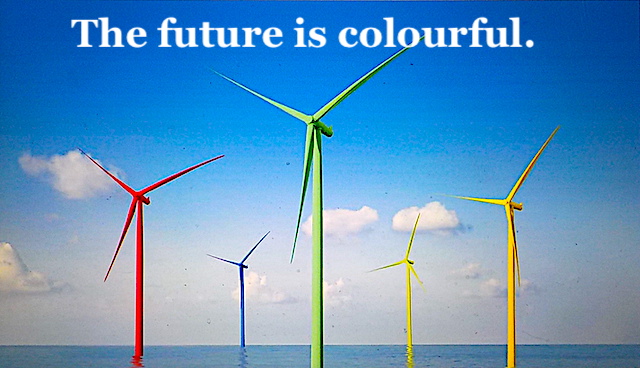 ONE COULD BE CONFUSED BY THE CLIMATE CHANGE DENIALISTS VIEWS. ON ONE HAND, SOME DENIALIST CONSERVATIVES CLAIM THAT CLIMATE CHANGE IS NECESSARILY DESIGNED TO KEEP POPULATIONS UNDER CONTROL, AND ON THE OTHER HAND THAT GLOBAL WARMING IS A FALLACY THAT SHOULD BE IGNORED. 
THIS IS A PLOT TO CONFUSE THE ISSUES WHICH IS IRRELEVANT IN REGARD TO THE PROCESS.
THIS DELIBERATE CONFUSION IS CREATED TO SOW DOUBT AND LET THE FOSSIL FUEL LOBBIES CARRY ON "AS USUAL" OR GIVE LIP SERVICE TO "GREEN" SOLUTIONS WHILE PUMPING OIL, GAS AND DIGGING COAL AS MUCH AS POSSIBLE. THE AIM OF THE GAME IS TO CONTROL "THE MARKET". SO WE TURN TO RETIRED ACCOUNTANT, BRANKO SMOTHESKI, (HE NEVER PRACTICED AFTER HIS ECONOMIC DEGREE WHEN COMMUNISM WAS ANNOYINGLY CORRUPTIBLE [UNLIKE THE WESTERN ACCOUNTING] AND HE BECAME A HIPPY IN THE WEST, AS EVERYTHING WAS FREE, INCLUDING SEX) FOR SOME ADVICE ON SELF-SUFFICIENCY.