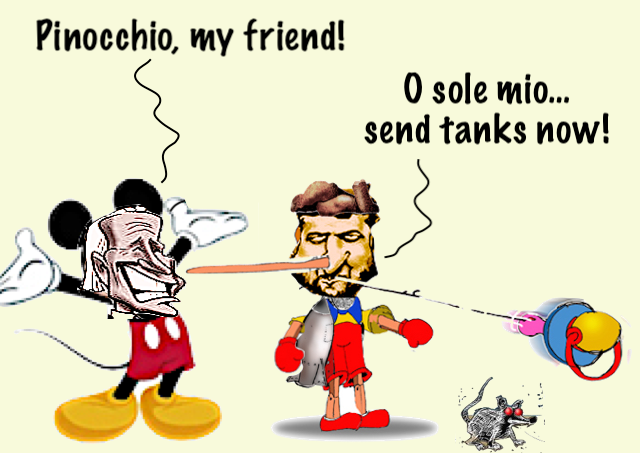 Tens of thousands of Italians have signed a petition protesting Ukrainian President Vladimir Zelensky's planned address at a Eurovision-style song contest. Deputy Prime Minister Matteo Salvini told reporters that the event "should remain the festival of Italian song and nothing else."
The petition, which blames the Ukrainian conflict on NATO and on Kiev's "brutal repression" of Russian-speakers in Donbass, has gained around 33,000 signatures, Reuters reported on Friday morning.
It calls on the organizers of the Sanremo Music Festival – a Eurovision-style contest held every year since the 1950s – to withdraw their invitation to Zelensky, who is set to speak via video link on the final night of the contest on February 11.