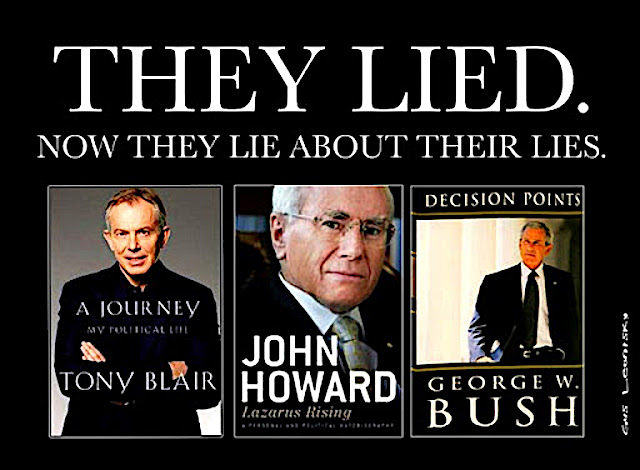 They lied. They went to war under false pretences. They killed. They destroyed a country.
They write about their right to do the things they did and blame "intelligence" that got it wrong - though they were lying about everything - and, in a well-oiled threesome speil, they say they would do it all again...
They STILL take us for fools.
SEE: https://yourdemocracy.net/drupal/node/11276 
In January 2003, the then American leader gave a speech to Congress which signaled his intention to attack Iraq