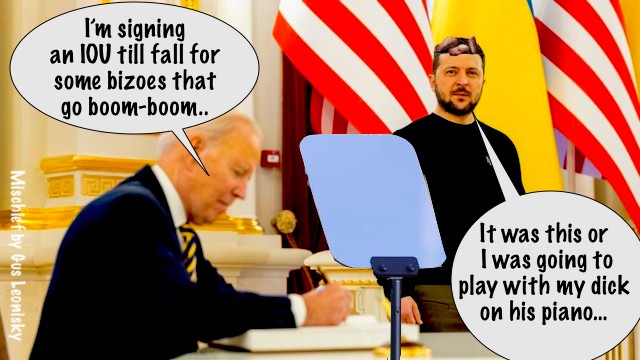 IF YOU WERE A BETTING MAN, AN INSURANCE ACTUARY AND A COMMANDER IN CHIEF OF AN ARMY OF PASTRY COOKS, WOULD YOU BET AGAINST RUSSIA GETTING WHAT IT WANTS IN UKRAINE? 
AS A BETTING MAN, YOU WOULD SAY THAT RUSSIA WILL EVENTUALLY GET 99.9 PER CENT OF WHAT IT WANTED BACK IN DECEMBER 2021.
IF YOU ARE AN INSURANCE ACTUARY YOU WOULD ASSESS THE RISK OF MOST OF WESTERN WEAPONS SUPPLIED TO UKRAINE BEING BLOWN UP AT ABOUT 90.5 PER CENT. 
THE CHIEF OF THE PASTRY COOKS WOULD PREPARE CAKES FOR A RUSSIAN "VICTORY" — WHICH WOULD BE HUMBLY GETTING THE DENAZIFICATION OF MOST OF UKRAINE, THE DEMILITARISATION OF UKRAINE, THE SPLIT OF UKRAINE AS THE DONBASS REGION IS RETURNED TO RUSSIA AFTER A CENTURY OF VAGARIES. 
THE NEGOTIATIONS WILL HOVER AROUND WHERE THE NEW BOUNDARIES OF WESTERN UKRAINE ARE GOING TO SETTLE. WILL ODESSA AND TRANSNISTRIA BECOME PART OF THE RUSSIAN UNION?