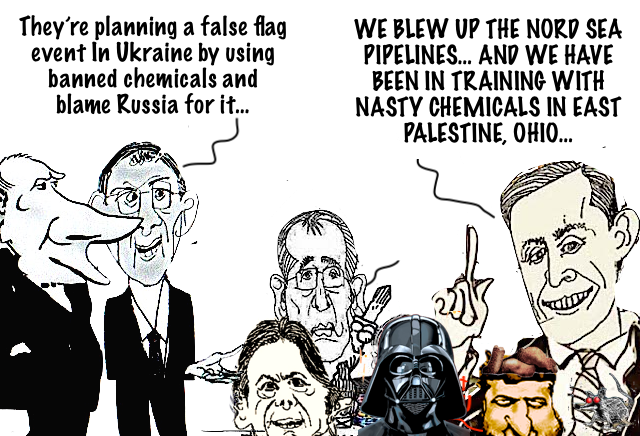 The US is preparing to stage false flag chemical attacks in Ukraine to pin the blame on Moscow for the use of banned toxic agents, the chief of Russia's Nuclear Biological and Chemical Defense troops, Igor Kirillov, has said.
The Americans believe that the international community wouldn't be able to organize an effective investigation of such "provocations" due to the fighting between Russian and Ukrainian forces, which would allow Washington to escape responsibility, Kirillov said during a briefing on Tuesday.
Russia's Defense Ministry has obtained information that a train with a cargo of chemical substances in one of its cars had apparently arrived in the Ukrainian-controlled city of Kramatorsk in Donbass on February 10, the commander said.