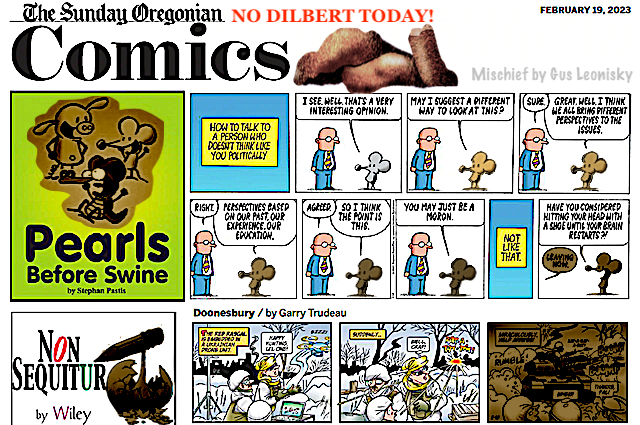 WHEN I WAS A CHILD, ONE OF OUR NEIGHBOURS (A FRIEND — CALLED SAY TUTU) HAS BEEN BORN WITH A DISTORTED FACE. SHE WAS IN HER TWENTIES AND MANAGED TO LIVE WELL DESPITE HER DISFIGURATION. NOW, IF YOU HAVE A SMART-IDIOTIC PHONE, YOU MIGHT HAVE AN APP THAT TAKES PORTRAIT AND DISTORT FACES. IT'S FUN AND YOU CAN MAKE PEOPLE SCREAM WHEN THEY SEE THEMSELVES LIKE A PICASSO PORTRAIT.
THE PHOTO APP MIGHT ACTUALLY SHOW TUTU WITH A NORMAL FACE. IS THIS APP AN INSENSITIVE INSTRUMENT TO PEOPLE LIKE TUTU, BY SHOWING ALL THE PEOPLE WITH FACE LIKE HERS? WOULD IT BE A REMINDER OF THE TRAUMA SHE HAD ENDURED ALL HER LIFE?
WE CARTOONIST DO HORRIBLE THINGS TO PEOPLE, ESPECIALLY THE RICH, THE POLITICIANS AND POWERFUL. AND WE HAVE A DUTY TO PROTECT THE WEAK AND DOWNTRODDEN. 
PRESENTLY THERE IS A CONTROVERSY ABOUT WHITE PEOPLE BECOMING THE REJECT OF SOCIETY.