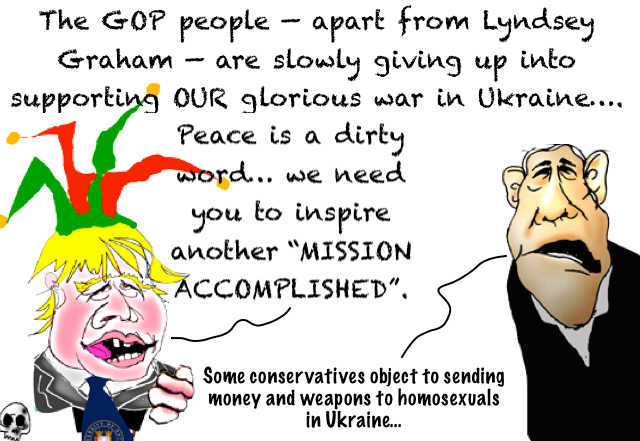 DALLAS — Britain might have fallen out of love with Boris Johnson. But Ukraine's allies in the U.S. reckon the charismatic ex-prime minister is still the perfect messenger to shore up support for the war in wavering Republican heartlands.
Pro-Ukraine think tankers on Monday brought Johnson to a private lunch in Dallas, Texas, to meet two dozen of the state's leading conservative figures, including politicians, donors and captains of industry.
The message Johnson was there to deliver was simple: America must stay the course in Ukraine.
"I just urge you all to stick with it," Johnson told those seated in the grand, wood-panelled dining room in downtown Dallas, where POLITICO was also in attendance. "It will pay off massively in the long run."