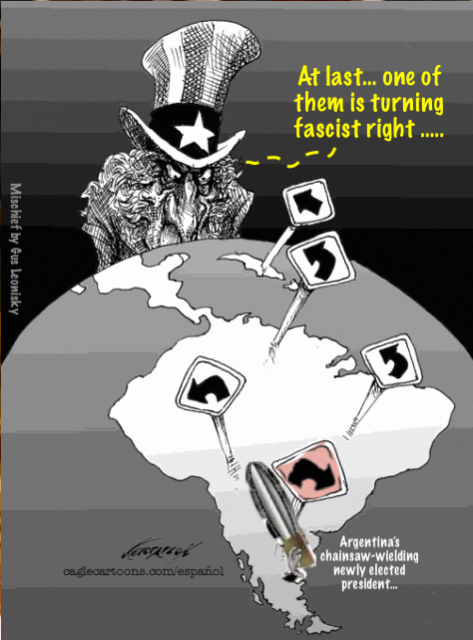 Argentina's president-elect, Javier Milei, has promised "shock therapy"to fix the country's beleaguered economy, which has been hit by one of the world's fastest inflation rates and a looming recession, Bloomberg reported on Monday.
Milei, who beat Economy Minister Sergio Massa in Sunday's runoff election, pledged radical measures for the Argentine economy that will reportedly include shutting the central bank, ditching the peso for the US dollar and slashing public spending.
Argentina is faced with a debt of $44 billion due to be paid to international bondholders and the International Monetary Fund next year. To cover the arrears, the country will require "a big current account surplus amid a stabilization plan," according to Martin Castellano, head of Latin America research at the Institute of International Finance.