It's not even April Fools' Day yet, and already Google has released multiple pranks.
In addition to a Google Maps-based Pokémon challenge, the company also posted Wednesday about a new Gmail feature on the Gmail blog: the Gmail Shelfie.
What exactly is the Gmail Shelfie? It makes your Gmail background, technically known as your custom theme, shareable with others. Google claims that so many people have selfies as their custom theme that the company decided to make them shareable with others. Get it? Share. Selfie. Shelfie.
"As the pioneering platform for selfies, Gmail is committed to being at the forefront of innovation in the selfie space," Google Software Engineer Greg Bullock writes in the post. "And we think it's a tragedy that your handsome hair, luscious lashes and beautiful brows have been trapped in your own inbox."
Here's an example Shelfie provided by Google. Kind of looks like Katy Perry?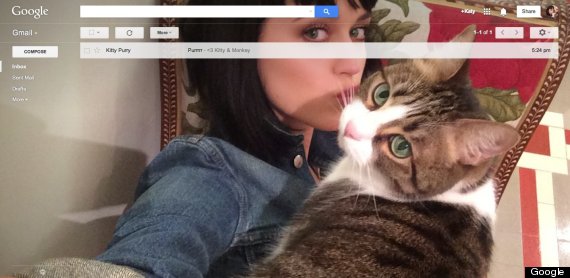 So how do you get this new feature on your Gmail? It's simple. Open or refresh your Gmail, and the option will appear at the bottom of your screen. This wasn't working for all of us around the time of publication, so be patient.
For inspiration, you can also check out Gmail's top trending shelfies.